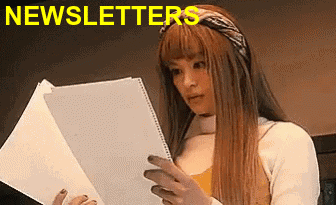 ARCHIVE & INDEX

Newsletters 101 - 125
MALVERN HILLS and MALVERNS WORLDWIDE
Worcestershire
England
Friends of Malvern Springs and Wells
promote research, conservation and celebration of the Springs, Spouts, Fountains and Holy Wells of the Malvern Hills and of Great Malvern as a Spa Town. This provides a vehicle for our international friendship with
Malverns Worldwide
. Our occasional newsletters are archived on line - click the relevant booklet below to go to a specific newsletter. This service is provided in recognition of the value of the newsletters as a research and general information tool. The copyright of all material remains with the originators and any use made of the information contained therein should be acknowledged by source, authors and date.
Legend of a Holy Well, what does this have to do with Malvern? Drinking Fountains, life's essentials; past accounts of touring Malverns Worldwide; recycling and well decorating; Malvern, Stonnington Historical Society Australia.
Drunk on Water, Malverns Worldwide Water Towers NEW DATABASE , Malvern Iowa Unicorn Inn, Wells Decorating 2022, Founders Award, other events that weekend, including guided walks and bluebells.
News from Malvern Barbados. Greetings from Malvern Iowa. Latest news from Malvern Iowa, Malverns with Natural Springs and National Park designation. Malvern Hot Springs Arkansas. Droitwich New Brine Baths update. Great Malvern back with a Bang (after Covid).

NEWSLETTER 107 dated January 2022.
HAPPY NEW YEAR
Foley Fountain plaque, St John 4, 14-15, Ellerslie Fountain, Friends in Australia, Mulberry Tree cuttings exchange and Priory Park tree, new Droitwich Brine Baths for 2028?

NEWSLETTER 106 dated November 2021.
Malvern water limericks, water and the fragility of life, historic Nottington Spa, Malvern Melbourne and Typhoid, join us on FACEBOOK, street art in Malverns UK and Victoria Australia, annual commemoration of American Revolutionary War
Malvern Chester County USA. Mulberry Trees in Malverns Victoria and England, Foley Fountain unveiling in Great Malvern, Wishing Wells in Europe and Upwey Dorset and instructions for donations.

NEWSLETTER 101 dated January 2021.
Link Stone Fountain and Priory Park, New National Parks to be announced, Malvern 150th Birthday, Malvern Iowa and Malvern Pennsylvania pictures, Malverns Worldwide celebrate on Zoom, Malverns Gushing Springs, Malvern Hills National Park Update, New Forest Video, Malvern hero William FitzOsbern died 950 years ago.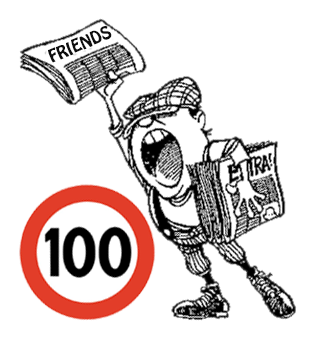 NEWSLETTER
100 dated November 2020.
100th Newsletter, Bottling Works Spring, our first ever Newsletter, The Grange in Great Malvern, Holy Well flow, Circumnavigation for Malvern Appreciation Day, National Park proposal, Malvern in Iowa, Malvern in Victoria, Foley Fountain, 1956 letter, mailing list, Malverns on Facebook.
Email:
bruce@thespas.co.uk (click here to send an email)
Website:
Click Here
SUPPLEMENTARY INFORMATION
1) TOPOGRAPHICAL LOCATION:
Malverns Worldwide
Malvern Hills - arguably Britain's original National Park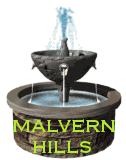 International Interest
3) INFORMATION CATEGORY:
Springs and Wells General Interest
Friends Newsletter