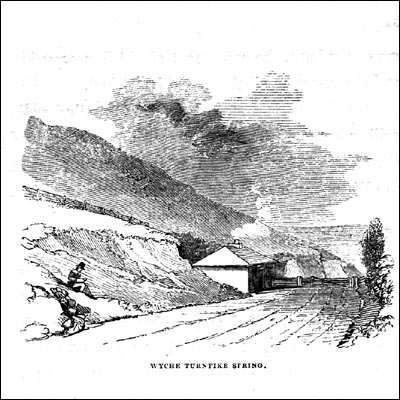 Wyche Turnpike Spring
NGR 77284 44609
Site Number: C87
By Bruce Osborne and Cora Weaver (C) 2012
Area 4. West Malvern Springs and Wells
Malvern Hills, England
Location:

on the roadside between the Wyche Cutting and Earnslaw Quarry


Description:

an accessible wayside watering hole, now disappeared

The toll gate in Wyche Road was known as the Ledbury-terrace gate, and in 1865 was run by Andrew Lampet. In his lively and entertaining Life at the Water Cure of 1846 Richard Lane records how one morning, after two water cures that relieved his painful knee, he walked southwards from Great Malvern. 'I walked through the Wyche, drinking at the turnpike spring; then proceeded to the Willow Spring.'[1]

The bank with its spring spring was quarried away and the site used for a loading hopper for the quarrying operations. The old toll house was used by the quarry company and survived until the late 1930s. Today the site is the access to the conservators' car park.

Slightly further down the road there is a much larger house built on the roadside in 1889, formerly called Kerry but now known as The Toll House. It has no connection with the above toll house.[2]



Illustrations:
1. Wyche Turnpike Spring 1846 from Lane's Life at the Water Cure.
2. The same scene as picture 1 but when quarrying was rife in the 20th century. (courtesy Malvern Hills Conservators)

Footnotes:
[1] Lane, Richard, Life at the Water Cure, Longman, Brown Green & Longmans (1846), p.74.
[2] Personal communication with owner 2009.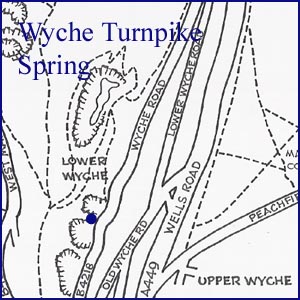 The map alongside is a small section of our more comprehensive map of the area. For the complete map together with a description and history of this site see "Celebrated Springs of the Malvern Hills" (2012)
.
Click on Website below or the top banner to go to the Site Index.
Website:
Click Here
SUPPLEMENTARY INFORMATION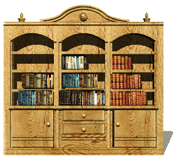 Celebrated Springs of
THE MALVERN HILLS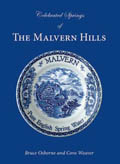 A definitive work that is the culmination of 20 years researching the springs and wells of the Malvern Hills, published by Phillimore. This is the ideal explorers guide enabling the reader to discover the location and often the astounding and long forgotten history of over 130 celebrated springs and wells sites around the Malvern Hills. The book is hard back with dust cover, large quarto size with lavish illustrations and extended text. Celebrated Springs contains about 200 illustrations and well researched text over a similar number of pages, together with seven area maps to guide the explorer to the locations around the Malvern Hills. It also includes details on the long history of bottling water in the Malvern Hills.
Written by Bruce Osborne and Cora Weaver, this book is available on-line for £15.00 (delivered UK) - click Malvern Bookshop on the green panel top left. Alternatively send a cheque payable to Cora Weaver with your name and address to 4 Hall Green, Malvern, Worcs. WR14 3QX.
1) TOPOGRAPHICAL LOCATION:
Malvern Hills - arguably Britain's original National Park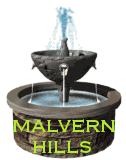 2) LANDSCAPE:
Uplands
3) INFORMATION CATEGORY:
A Spring, Spout, Fountain or Holy Well Site
4) MALVERN SPRING OR WELL SITE DETAILS:
1 SPLASH - Lost - Nothing Much To See

5) GENERAL VISITOR INFORMATION:
Access By Road
Access On Foot
Free Public Access
Free Parking Nearby
Accessible All Year